So the 90s were my major introduction to the music world, i started buying my own albums in the 90s and started to develop what i listened to. Now this list is definately not reflective of what i actually listened to entirely in the 90s, see you will notice an absence of Limp Bizkit, Korn, Marilyn Manson, etc.... I did listen to those bands and loved them for a brief period of time before the Fall and Winter of 1997. Around October my best friend in high school told me that his cousin saw this one band in Alaska that was amazing and his cousin bought him one of their cds. The band was Modest Mouse and the album was Lonesome Crowded West. Now you will notice that album isnt on the list, because i feel they did their best work with the moon and antarctica. But whatever, so in November of that year my Mom got me Spin magazine through my little brother's magazine drive and the first issue i got was the "Best albums of 1997" issue. This issue changed my listening habits forever. On the list were Radiohead's Ok Computer, Geraldine Fibbers' Butch, Sleater Kinney's Dig Me Out, Belle and Sebastian's If You're Feeling Sinister, Bjork's Homogenic, Yo La Tengo's I can Hear the heart beating and Pavement's Brighten the Corners. So the next day i Bought all of those and the next day after that i brought Pavement to school and Blew our minds for good.
So here they are, the albums that molded my current taste and some albums that are currently molding my taste,
In my opinion the best albums of the 90s



Fugazi-Repeater(1990)
Post Punk, Funk Punk, Political Punk



The KLF-Chill Out(1990)
Ambient, Soundscapes, Sample Based Music,Americana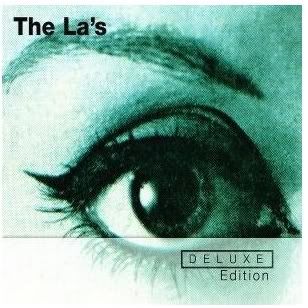 The La's-Self Titled(1990)
Jangle Pop, Brit Pop, Skiffle



Lubricated Goat-Psychedelicatessen(1990)
Pigfuck, Thrash Rock, Punk



They Might Be Giants-Flood(1990)
Quirky Rock, Indie Rock, Art Pop



The Bevis Frond-New River Head(1991)
Psych Rock, Post Rock, Folk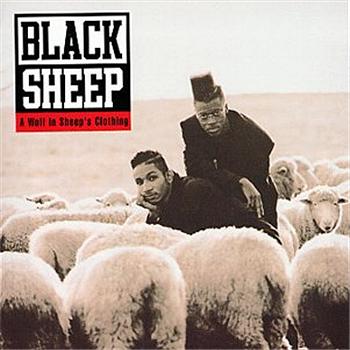 Black Sheep-A Wolf In Sheep's Clothing(1991)
Hip Hop



Death-Human(1991)
Technical Metal, Speed Metal



Del Tha Funky Homosapien-I Wish My Brother George Was Here(1991)
Hip Hop



The Jesus Lizard-Goat(1991)
Pigfuck, Trash Rock, Sludge Rock



The Orb-Adventures Beyond the Ultraworld(1991)
Techno, Ambient, Experimental



Sebadoh-3(1991)
Indie Rock



Slint-Spiderland(1991)
Post Rock, Experimental



Ween-The Pod(1991)
Art Pop, Fucking Around, Rock n Roll, Funk



Bikini Kill-Pussy Whipped(1992)
Riot Grrl, Punk



Cows-Cunning Stunts(1992)
Pigfuck, Punk, Rock n Roll



Sonic Youth-Dirty(1992)
Indie Rock, Noise Rock



The Breeders-Last Splash(1993)
Indie Rock, Summertime Funtime Rock n Roll



Cop Shoot Cop-Ask Questions Later(1993)
Pigfuck, Industrial, Rock n Roll



PJ Harvey-Rid Of Me(1993)
Hard Rock, Singer Songwriter, Blues Rock



Jellyfish-Spilt Milk(1993)
Art Pop, Orchestral Pop, Indie Pop



Nirvana-In Utero(1993)
Noise Rock, Rock N Roll



Wu Tang-Enter the 36 Chambers(1993)
Hip Hop



Bob Drake-What Day Is It?(1994)
Experimental, Prog, Art Pop



Built To Spill-There's Nothing Wrong With Love(1994)
Indie Rock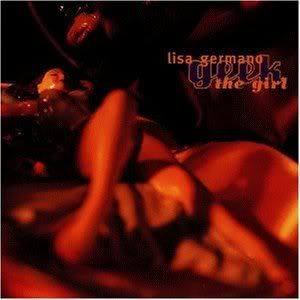 Lisa Germano-Geek the Girl(1994)
Singer Songwriter, Drone Rock



Gravediggaz-6 Feet Deep(1994)
Hip Hop, Horrorcore



KMD-Black Bastards(1994)
Hip Hop



Pavement-Crooked Rain Crooked Rain(1994)
Indie Rock



S.E. Rogie-Dead Men Don't Smoke Marijuana(1994)
Sierra Leone Palm Wine Music, Folk



Shudder To Think-Pony Express Record(1994)
Operatic Rock, Art Pop, Alternative Rock



Elastica-Self Titled(1995)
Punk, Britpop



GZA-Liquid Swords(1995)
Hip Hop



Autechre-Tri Repetae++(1996)
IDM, Techno, Experimental



Brainiac-Hissing Prigs In Static Couture(1996)
Noise Rock, Experimental



Dr. Octagon-Dr. Octagonecologyst(1996)
Hip Hop, Horrorcore, The start of backpacker hip hop



Tool Aenima(1996)
Metal, Prog, Experimental



Tortoise-Millions Now Living Will Never Die(1996)
Experimental, Post Rock, Jazz



Walt Mink-El Producto(1996)
Indie Rock



Weezer-Pinkerton(1996)
Indie Rock, Alternative Rock, Start of Emo?



The Wrens-Secaucus(1996)
Indie Rock



Belle and Sebastian-If You're Feeling Sinister(1997)
Orchestral Pop, Folk, Art Pop



Ben Folds Five-Whatever and Ever, Amen(1997)
Piano Based Rock, Singer Songwriter, Indie Rock



Bjork-Homogenic(1997)
Experimental Pop



The Chemical Brothers-Dig Your Own Hole(1997)
Big Beat, Techno, Experimental



The Geraldine Fibbers-Butch(1997)
Riot Grrl, Country Rock, Folk Rock



Harvey Milk-The Pleaser/Goodwill and Courtesy Towards All Men(1997/1996)
Experimental Metal, Post Rock, Drone Metal



The Monorchid-Let Them Eat...(1997)
Punk



Radiohead-OK Computer(1997)
Art Pop, Experimental Rock



Sleater Kinney-Dig Me Out(1997)
Riot Grrl, Indie Rock, Punk



Smart Went Crazy-Con Art(1997)
Experimental Indie Rock



Yo La Tengo-I Can Hear the Heart Beating As One(1997)
Indie Rock



Boredoms-Super AE(1998)
Experimental Noise, Jazz, Krautrock, Psych Rock



Cornelius-Fantasma(1998)
Sample based Experimental Electronic Pop



Local H-Pack Up the Cats(1998)
Hard Rock, Alternative Rock



Neutral Milk Hotel-In the Aeroplane Over the Sea(1998)
Folk, Psychedelic



Quasi-Featuring Birds(1998)
Indie Rock



Queens Of the Stone Age-Self Titled(1998)
Hard Rock, Sludge Rock



Royal Trux-Accelerator(1998)
Noise based Blues Rock



Elliott Smith-XO(1998)
Folk, Orchestral Pop



12 Rods-Split Personalities(1998)
Experimental Indie Pop



Fiona Apple-When the Pawn...(1999)
Singer Songwriter, Orchestral Pop



Beck-Midnite Vultures(1999)
Funk, Hip Hop, Experimental Pop



Bonnie Prince Billy-I See A Darkness(1999)
Folk, Country



The Dismemberment Plan-Emergency and I(1999)
Indie Rock, Experimental Pop Punk



Dr. Dooom-First Come, First Served(1999)
Hip Hop, Horrorcore



The Flaming Lips-The Soft Bulletin(1999)
Experimental Pop



The Magnetic Fields-69 Love Songs Vol 1-3(1999)
Experimental Pop, Indie Rock